Brene hotel blackpool
About Us
Darren & Alison
Welcoming Guests since 2016
The Brene Hotel is a small privately owned hotel, professionally run, but still managing to keep the flexibility and personal touch you come to expect from a smaller establishment. For instance, if requested at the time of booking, we can arrange for flowers, champagne or chocolates to be placed in the rooms for your arrival, to add to the romantic atmosphere and enhance that special occasion you may be celebrating.
If you have any further requests then please let us know and we will do our best to try and accommodate you.
We pride ourselves on our attention to detail and a warm friendly welcome always awaits you.
All rooms have LCD freeview TV's, well stocked beverage trays and freshly laundered towels.
All rooms are fully centrally heated
Free WiFi in all rooms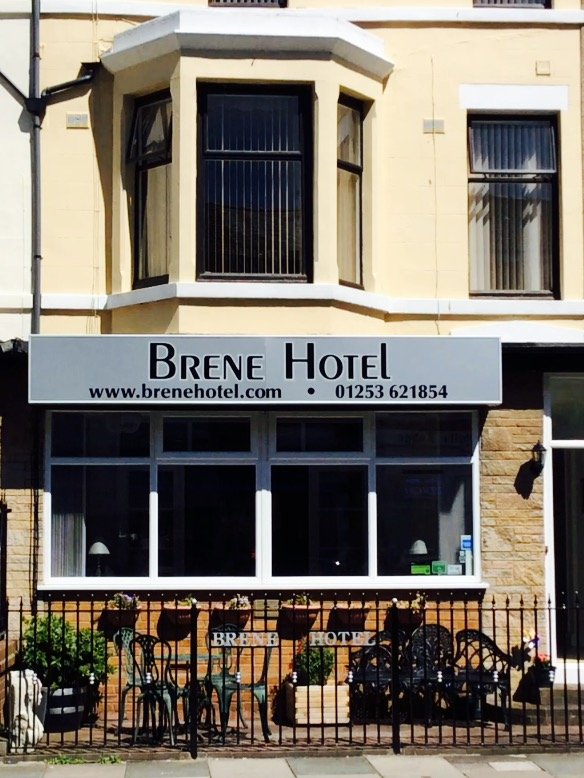 Have a Question?
Policies & F.A.Q.
Dogs and Pets
Due to hygiene, our Hotel operates a policy of no dogs or pets of any kind. Guide dogs accepted. We're sorry if this causes inconvenience.
Smoking Policy
Our Hotel has a strict no-smoking policy. those guests that wish to smoke may do so on the outside terrace. We would kindly ask if you would use the facilities available to dispose of your cigarette butts when you have finished. Thank-you.